Jwoww -- Tanning for BIG Dollars
Jwoww
Tanning for
BIG Dollars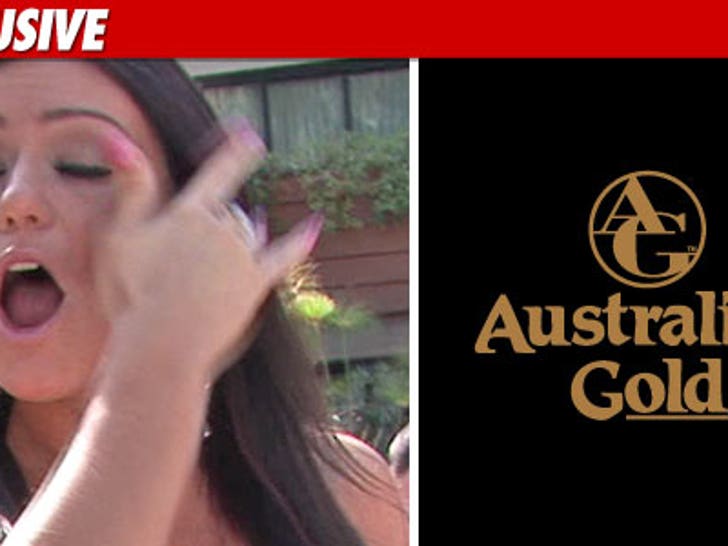 Jenni "Jwoww" Farley has found a new way to profit off GTL -- TMZ has learned she's set to make big bucks endorsing a line of tanning lotion.
Sources tell us the "Jersey Shore" star has partnered with Australian Gold to launch a lotion called "Jwoww's Black Bronzer" -- complete with a bottle she helped design herself.
We're told Jwoww will make $2.50 off of every bottle sold ... and she's been guaranteed a minimum of 25,000 bottles sold -- for a cool $62,500. The product is set to hit stores by the end of the month.
So The Situation has the Gym, Jwoww has the Tan ... what's next, Vinny opening a Laundromat?