Hamlin, Rinna Hit Again -- Thief Caught on Tape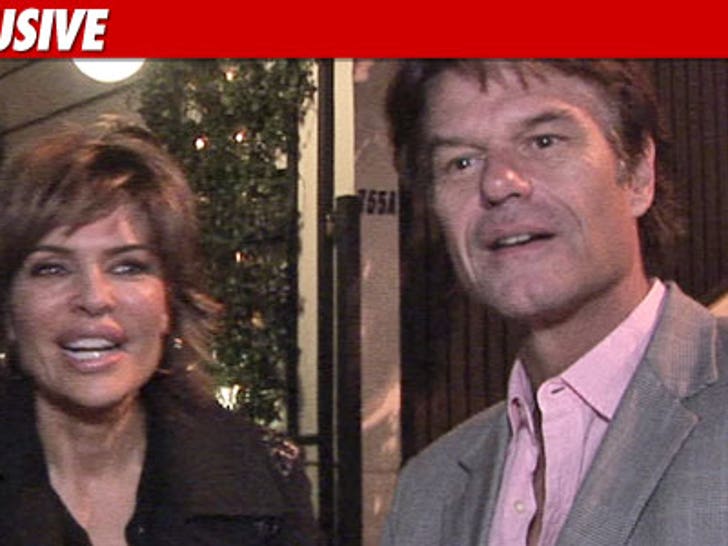 It happened again. For the second time in two weeks, Belle Gray, the shop owned by Harry Hamlin and Lisa Rinna, was burglarized -- but this time it was caught on tape.
The video -- obtained by TMZ -- shows the thief inside the Sherman Oaks boutique at 6:10 this morning. At the time Harry and Lisa were doing satellite interviews for their reality show in nearby Studio City.
Just last Tuesday, a burglar broke into the shop through the front door and stole merchandise, while the couple was on live TV.
The surveillance tape from today shows the intruder driving up in a white pickup truck. He used a crowbar to jimmy open the back door. The burglar appears to be in his 40s or 50s.
Harry says ADT, the security company, left him a message at 6:25 that the alarm went off. But when Harry called back, he says ADT put him on hold "forever."
Harry tells TMZ ... his housekeeper saw the burglar and an unidentified woman casing the shop yesterday and asked her what time the store opened.
Harry says the burglar took purses and jewelry, among other things.
Police tell TMZ the two burglaries may be connected.
And Harry is outraged that some people think this is a publicity stunt. Dude seems genuinely upset.