Lisa Rinna's Banged Up Boutique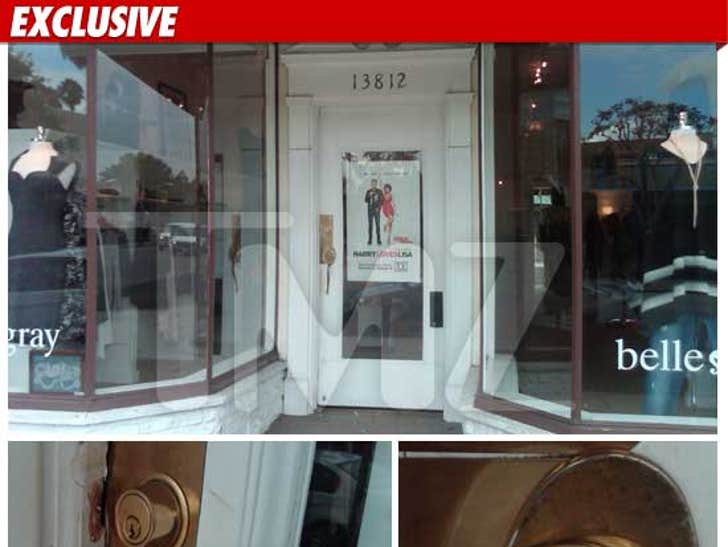 The pictures tell the story -- Lisa Rinna's boutique in Sherman Oaks was burglarized this AM, courtesy of what looks like a crowbar.
As we previously reported, Rinna and hubby Harry Hamlin were about to go live on "Today" when their phone rang and they learned someone had broken into their Belle Gray boutique in Sherman Oaks. We're told the thief/thieves made off with a bunch of clothes -- including jeans, jackets, sweaters and dresses.
The alarm went off at around 7 AM PT.
No suspects, but be on the lookout for a possible male suspect wearing a really stylish dress.