Lisa Rinna Learns She's Been Burgled ... on Live TV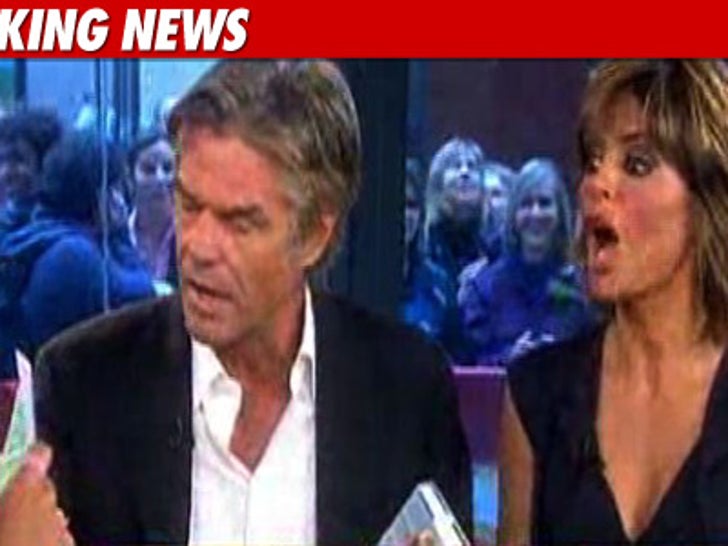 Lisa Rinna and Harry Hamlin just interrupted their live interview on "Today" to take a phone call on the air ... from someone who informed them that their L.A. clothing store had just been burglarized.
The couple had just begun to promote their books and reality show -- when Harry received a call on his cell phone about the burglary at the Belle Gray boutique in Sherman Oaks, Ca.
Harry was visibly P.O.'d when he learned the bad guys took "piles from the first two racks."
Hamlin informed Kathy Lee Gifford and Hoda Kotb that no one had been injured ... but he clearly wasn't happy with his alarm company.
UPDATE: The alarm company -- ADT Security Services -- has responded to Hamlin's criticism of their work ... claiming operators took "appropriate action" after the incident and had notified cops within 2 minutes of the break-in.
ADT also claims they have a guard service available -- but Hamlin and Rinna don't pay for that level of protection.