Feds: Petey Pablo KNEW His Gun Was Stolen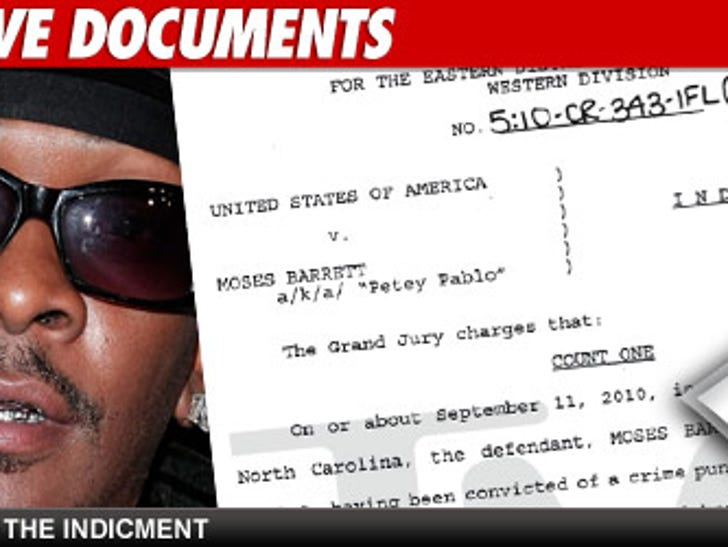 The U.S. government claims Petey Pablo is a full blown liar -- stating in legal docs the rapper KNEW he had a stolen gun in his bag when he tried to board a plane on ... of all days ... Sept. 11, 2010.
Pablo -- real name Moses Barrett III -- was indicted by a grand jury last week after security at Raleigh-Durham International Airport discovered a Smith & Wesson 9mm pistol and ammunition in his bag last month. ... and now a federal judge has issued a warrant for his arrest.
The grand jury has charged Pablo with possession of a firearm by a felon, possession of a stolen firearm and attempting to take the gun onto an airplane.
According to the docs, the grand jury claims Pablo knew he was in possession of a "concealed dangerous weapon that was and would have been accessible to him in flight."
As we previously reported, Pablo claims it was all a mistake -- insisting that he had confiscated the gun from a friend long before he packed for the airport ... and simply forgot he had hidden it in his travel bag.
UPDATE: TMZ spoke with Pablo's rep ... who tells us the rapper was not aware of the warrant -- but now that he's been looped in, Pablo plans to surrender to authorities early tomorrow morning.