Paris Hilton Suspect -- Turn Your Head and Cuff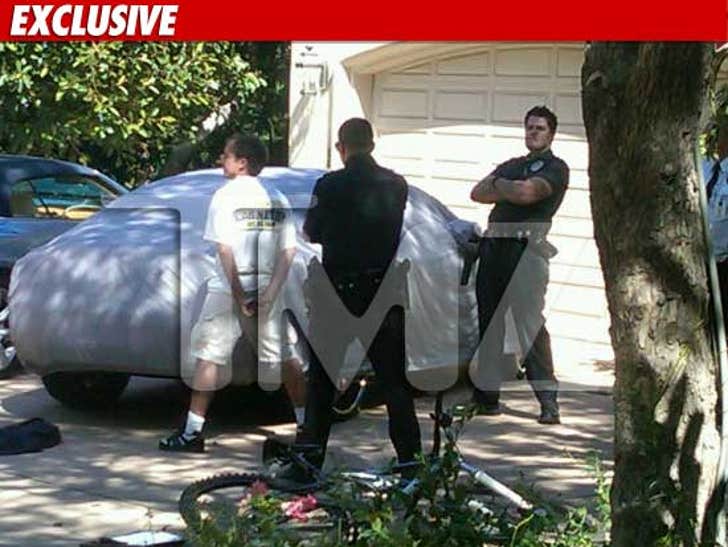 UPDATE: The L.A. City Attorney has officially charged the suspect with trespassing and battery ... both misdemeanors. If convicted on both counts, dude faces up to a year behind bars and thousands of dollars in fines.
TMZ has obtained a photo of the man cops arrested at Paris Hilton's L.A. home yesterday -- moments after he allegedly snuck past a guard gate and tried to knock on her door.
As TMZ first reported, the suspect -- James Rainford -- allegedly got into a physical altercation with private security after he rode his bike to Paris' front door and began to ring her doorbell. LAPD soon arrived on scene and arrested the suspect for battery.
We're told Rainford told police that he "knew" Paris ... though sources close to Hilton tell us she has never met this guy in her life.
Rainford was held on $20,000 bail.