Paris Hilton Break-In -- Man with Knives
Paris:
Knife-Wielding Man
Tried to Enter My Home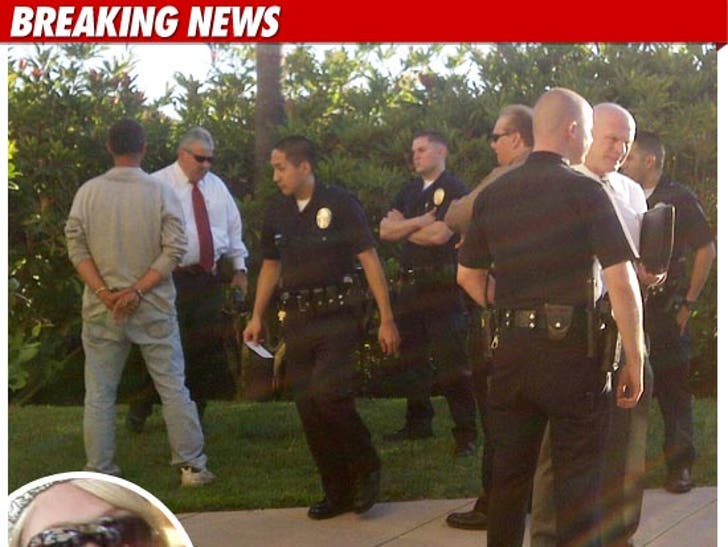 Cops arrived at Paris Hilton's L.A. area home this morning after she claims a man packing "2 big knifes" tried to break into her house ... this according to Paris' Twitter page.
Moments ago, Hilton posted this photo of cops at her home -- and included the following message: "So Scary, just got woken up to a guy trying to break into my house holding 2 big knifes [sic]. Cops are here arresting him."
Law enforcement confirms that a man in his 40s was arrested at Hilton's home around 6:30 AM. He was hauled off to a local jail.
Paris told police the man was banging on the windows of the home -- but never actually entered the place.
Sources close to Paris tell us Hilton saw the man on her security cameras ... and called police instantly. Paris was told the man was considered "armed and dangerous" -- and that she was "lucky" the guy didn't get inside.
We're told Paris didn't know the man -- and it's unclear if the guy targeted her or if it was a random incident.