Kelsey Grammer's Wife: Miscarriage of Justice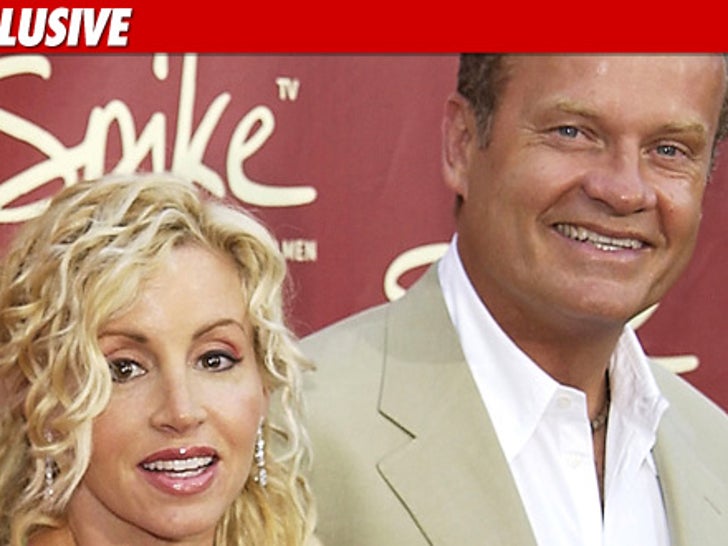 Sources who interact with Camille on the show's production tell TMZ ... she feels "very bitter and the bitterness has been growing" over Kelsey's sudden decision to pull the plug on their marriage.
We're told Camille feels sad about Kayte Walsh's miscarriage, but believes it's all part of the cosmos -- what goes around, comes around.
And, we're told, although the show reveals some of the bitterness, "It's way deeper than people watching would know."