T.I.'s Face-Off with Suicidal Man -- Caught on Tape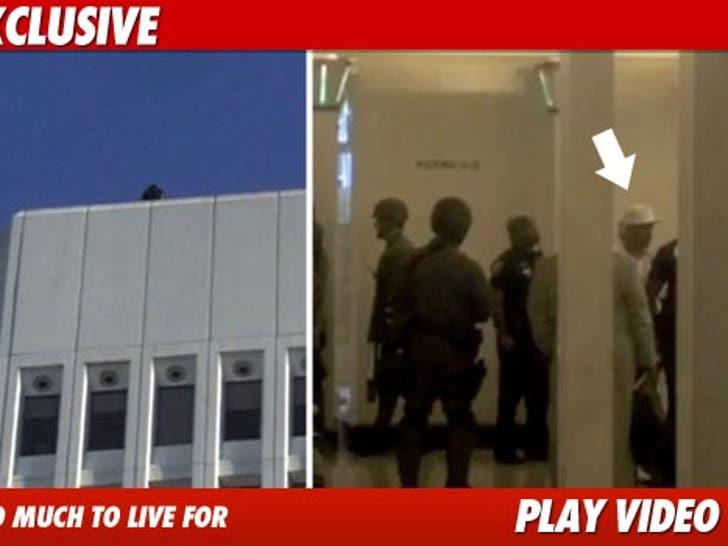 TMZ has obtained footage of the moment cops allowed rapper T.I. to speak with a suicidal man who had just agreed to step back from the ledge of a 22-story building in Atlanta.
The encounter took place inside the lobby of the building ... after police delivered a video message from T.I. to the man ... in which the rapper encouraged the guy not to jump and promised him a face-to-face meeting.
As we previously reported, the man agreed -- and after the two talked it out ... he was taken into police custody. Cops have hinted that they won't be pursuing charges.