Oprah & Gayle -- Pajama Jammy Jam in the Woods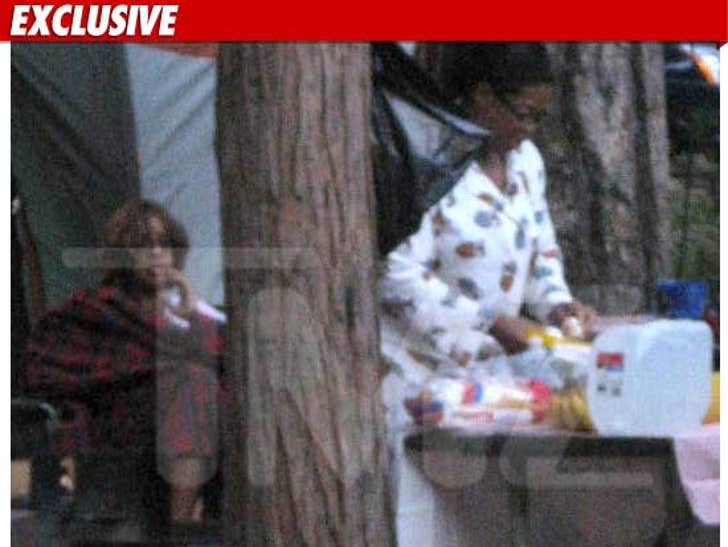 Oprah Winfrey and Gayle King weren't just doing a little fly fishing during their recent trip to Yosemite National Park -- they full out became one with nature.
A fellow camper snapped these pics of O and Gayle during their camping expedition a few weeks back. And even though they were surrounded by a camera crew for Oprah's show, O took it upon herself to scramble up some eggs for breakfast ... in her favorite pair of PJs.
You have not lived until you've had Oprah's Omelette Surprise.