Michael Lohan Bails on Betty Ford Mission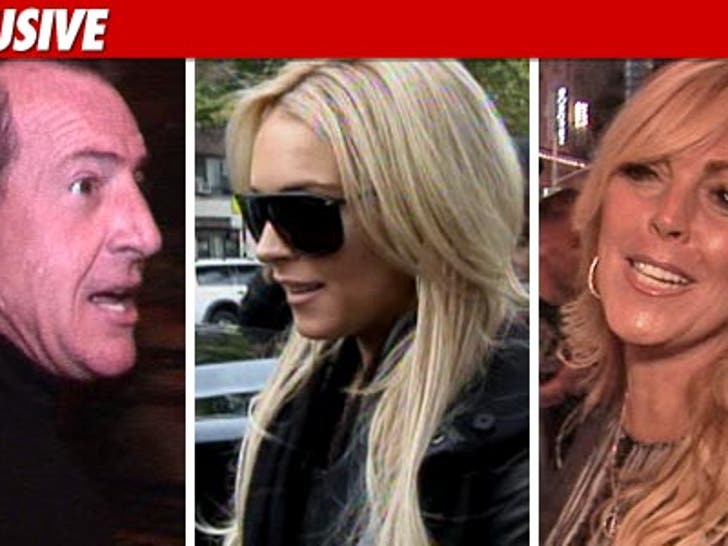 Michael Lohan is giving up on his hell-bent attempt to see Lindsay inside the Betty Ford Center -- and he claims Dina Lohan is the reason why he abruptly skipped town.
Michael says Dina showed up in Palm Springs yesterday armed with the protective order she has against Michael. The document states Michael must stay 100 yards away from Dina at all times.
Michael says he didn't want to cause a problem for Lindsay during Dina's visit -- it's Family Week at Betty Ford -- so Daddy Dearest hightailed it back to L.A.