Axl Rose -- Alleged Bentley Abuser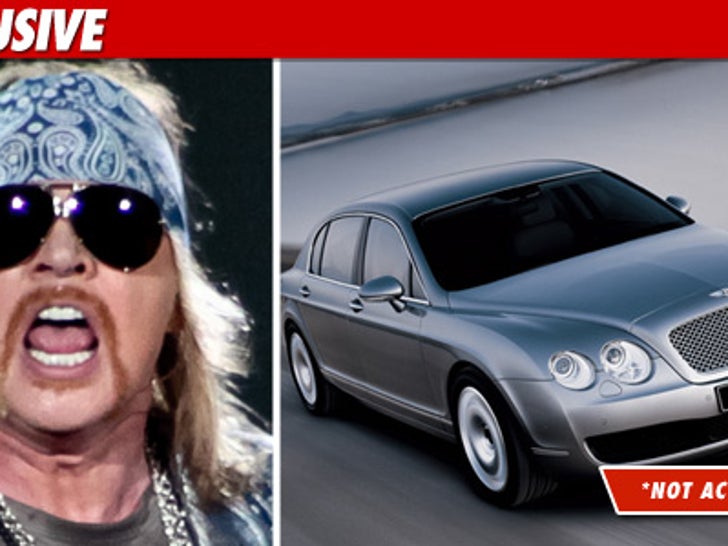 You'd think with a name like Axl -- dude would have some respect for a quality automobile -- instead Mr. Rose is accused of beating the hell out of a $192k Bentley.
The Guns N' Roses singer is being sued over a 2006 Bentley Flying Spur -- a pretty badass ride.
According to a lawsuit filed in L.A. County Superior Court, Axl leased the car through Bentley Financial Services back in 2005 -- then flaked on $73,976.42 in payments and fees.
But here's the rub ... Bentley claims when Axl returned the car (several months past the actual due date) -- the car had some serious damage including:
-- Cracked windshield
-- Two damaged tires
-- Broken glass on the left rear tail light
-- Two dented doors
-- Gouged bumper
Plus, Bentley says Axl turned in a "mismatched spare key" and a "broken remote key" -- and he was 42,397 miles over his contracted limit.
Bentley wants Axl to fork over the $73k ASAP ... including $91 for a missing key.