Danny in 'The Shining': Memba Him?!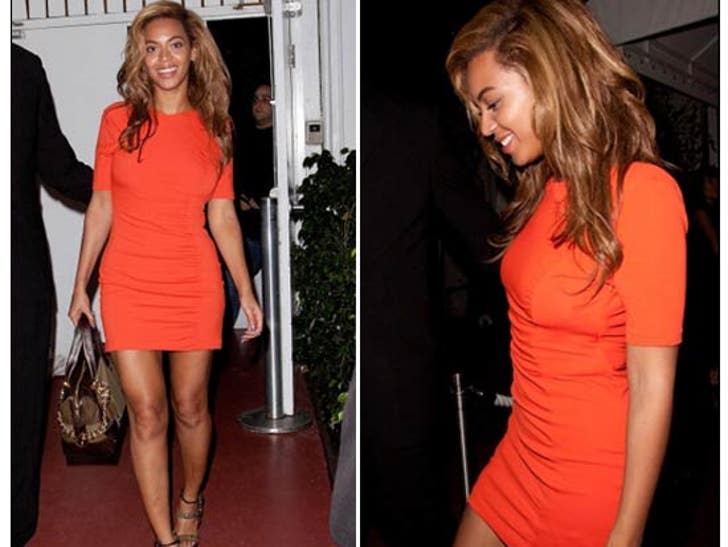 Beyonce Out as Baby Rumors Swirl
If Beyonce is pregnant, she sure ain't showing yet!
Amid rumors she and Jay-Z are expecting, Beyonce stepped out in Miami last night -- wearing a tight dress that showed no sign of a baby bump.
Despite reports, her mom Tina Knowles says her daughter isn't actually pregnant -- telling Ellen DeGeneres in an interview airing today "No, no it's not true. Not right now."
Bounty Hunter -- Glowing after Hospital Release
Dog the Bounty Hunter was back out on the town following his brief hospitalization earlier this month for internal bleeding -- and we gotta say, he couldn't look more ... er ... radiant.
Dog -- whom bad guys can see coming from a mile away ... at night ... in a fog ... without their contacts in -- lit up Boa Steakhouse in L.A. last night.
Can you guess which Hollywood hottie was spotted wearing kitten heels and showing off these gorgeous gams in Beverley Hills yesterday?
Celebrity Pumpkin Carving Stencils -- Cut IT Out!
If you are feeling extra creative this Halloween season, download one of our free celebrity pumpkin carving stencils and give it a stab!
**Click through the gallery and download a PDF file of your favorite stencil -- trace the black parts of the stencil onto your pumpkin -- carefully cut out the black portions to reveal your perfect celeb carving!**
What's the Big Frigin' Difference?!
Grab your glasses and clean out your contacts 'cause these sneaky pictures have some seriously hidden differences... can you spot 'em?
**HINT -- There are THREE differenes in the above photo!**
Can you guess which Hollywood hottie got a nasty celebrity scramblin'?!