Lindsay Lohan Rehab -- Judge Orders Her to Rehab
Lindsay Lohan
Judge Orders Her
to Rehab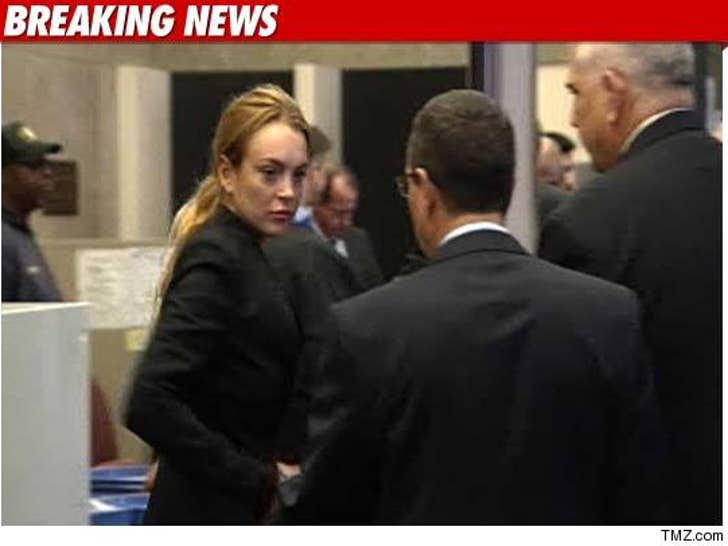 Lindsay Lohan was just ordered back to rehab until at least January 3, 2011 -- no jail time.
Lohan is due back in court on February 25. She will be subject to drug testing in between her release from rehab until her court date. If Lindsay does not test positive for drugs or alcohol before her next scheduled during that time, he will convert her sentence to unsupervised probation.
The D.A recommended Lindsay get 180 days in county jail. The judge specifically stated he wanted Lindsay in rehab past the New Year.
The judge said to Lindsay at one point, "You are an addict. I hope you understand that." Lindsay nodded her head in agreement.
He added, "I don't want another train wreck."
Lindsay's estranged father, Michael Lohan, sat on the opposite side of the court from Lindsay's mother, Dina.
Lindsay was in tears at the end of the hearing and when asked if she understood the judge's ruling, she responded, "No, your honor. I understand. Thank you."
Our reporter in the court said Lindsay showed off her SCRAM bracelet to her mother during the hearing and motioned as if she really wanted it removed. We're told that will happen soon.