'America's Got Talent' Winner Settles Suit For Millions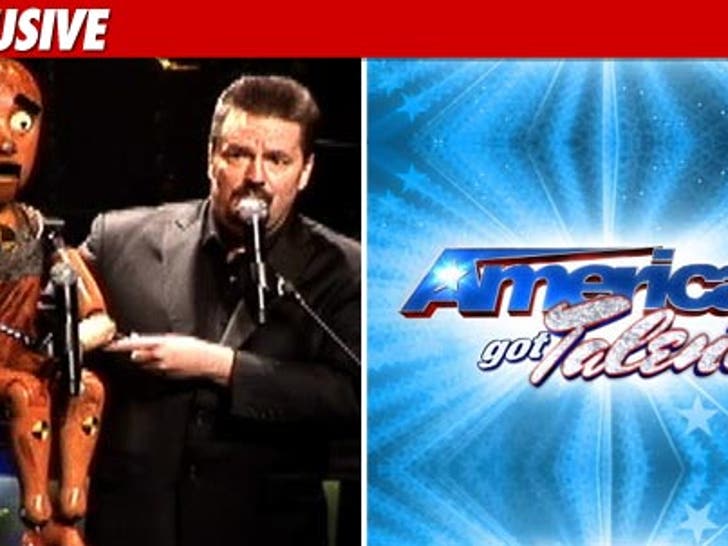 Terry Fator, the puppeteer who signed a 10-year, $100 million contract with The Mirage in Las Vegas after winning "America's Got Talent," has just agreed to pay his ex-manager a huge amount of money ... TMZ has learned.
John McEntee, who claims he guided Fator's career after "Talent" and snagged him the plum Mirage job, was going after the puppet master, alleging he's owed 20% on the $100 mil, plus 20% of other gigs as well.
Our sources say Fator and McEntee just reached a settlement. McEntee will get his commission for the first 5 years of the Mirage deal -- which means McEntee just pocketed $10 mil.
In a joint statement, Fator and McEntee tell TMZ they're happy to bury the hatchet. And Factor gives McEntee props, saying, "I appreciate John's work on my behalf following my "America's Got Talent' win in 2007, including his contributions that were instrumental in bringing my show to the Mirage."