'Diff'rent Strokes' Star -- Bloody After Shark Face-Off
'Diff'rent Strokes' Star
Bloody After Shark Face-Off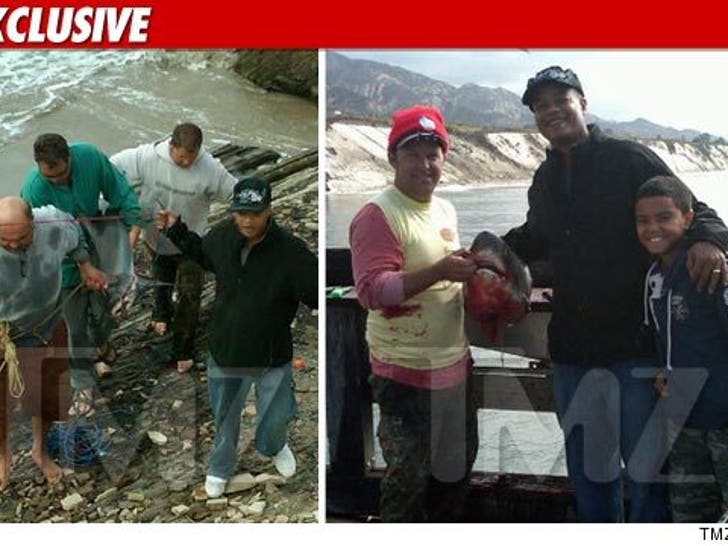 Todd Bridges -- the guy who played Willis on "Diff'rent Strokes" -- was all smiles recently, which is strange ... considering the guy was holding the bloody remains of a thresher shark.
Here's the short of it -- we're told Todd was on a camping trip with his son in Santa Barbara, CA ... when a nearby fisherman hooked the predator and needed help hauling it out of the water.
Todd came to the rescue -- but the shark must have been pissed ... because soon after, it completely lost its head.