TMZ Live: The REAL Gloria Allred Phones In!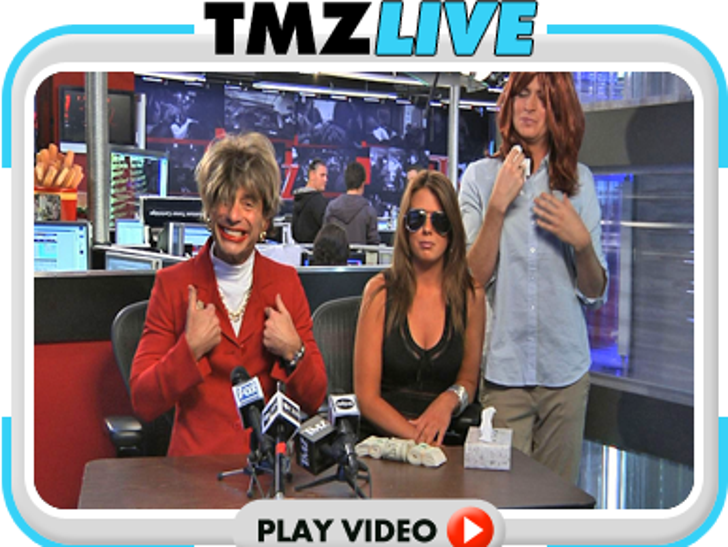 Attorney Gloria Allred called in to TMZ Live today to give her opinion on Harvey's Halloween costume -- and not only can Gloria take a joke ... she can DISH 'em too!!!
Plus: We took your questions on everything -- including Charlie Sheen's missing $100K watch and Oksana Grigorieva's latest deposition.