Jesse James' Ex Sued Over Big Fall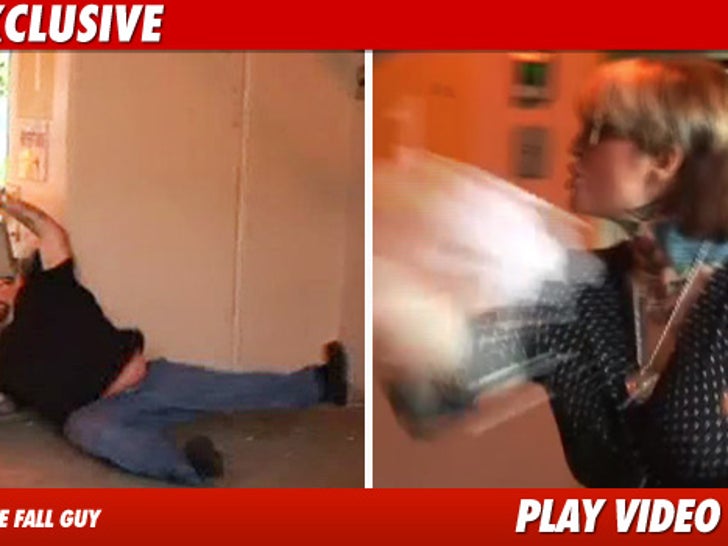 How's this for irony ... getting sued over a court appearance ... which is exactly what's happening to Jesse James' ex-wife, Janine Lindemulder.
We've learned the photog who went down hard during Janine's court appearance in October is filing suit against her, claiming she committed a battery against him and he suffered injury as a result.
So, members of the jury ...