David Cassidy -- I Did NOT Drive Drunk!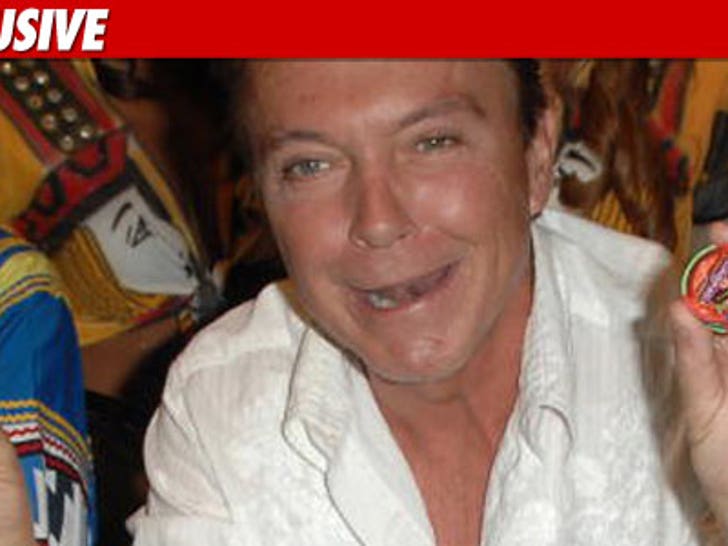 David Cassidy is adamant that he was NOT hammered on booze when he got behind the wheel in Florida last night ... and says he plans to fight the DUI charges.
David's rep, Jo-Ann Geffen, tells TMZ ... the former teen idol admits he did take a pain pill for his back earlier in the day -- and may have been tired from an early morning funeral he had to attend -- but he definitely wasn't drunk.
Cassidy is also disputing the results of the two breathalyzer tests he took at the time of arrest -- in which he blew a 0.139 and 0.141 -- insisting his true blood alcohol content was not properly measured.
Cassidy's rep tells us the actor is already on the hunt for a lawyer and plans to fight the charges adding, "He would never jeopardize anyone on the road and he would not have been driving had he not had to go to a funeral ... he's never been arrested in his life before for anything."