David Cassidy -- Busted for DUI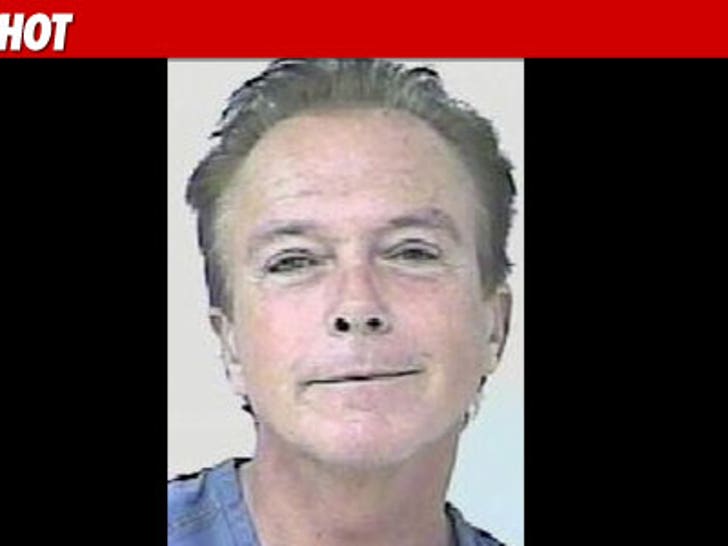 Former "Partridge Family" star David Cassidy was arrested in Florida last night on suspicion of DUI ... after cops found a half empty bottle of bourbon in his 2008 Mercedes.
The 60-year-old former teen idol was spotted weaving on and off the road a number of times on Florida's Turnpike around 8:00 PM ... and was eventually pulled over by a member of the Florida Highway Patrol.
According to cops, Cassidy told the trooper that he'd had a glass of wine around lunch time and popped a hydrocodone painkiller a few hours before the arrest.
In his report, The trooper claims he instructed Cassidy to get out of the car -- and dude was "swaying while standing." Cassidy took a breath test and blew a 0.139 and 0.141 -- way over the .08 legal limit.
The trooper then searched the car and turned up a half empty bottle of Labrot Graham Woodford Reserve Kentucky Bourbon in the back seat.
We're told Cassidy was taken to a nearby jail and booked for DUI. He was released this morning at 3:22 AM on a $350 bond.
Cassidy's daughter -- "Gossip Girl" actress Katie Cassidy -- was busted for DUI in 2007.