Situation Burns 'Jersey' Co-Star -- 'Angelina Who?'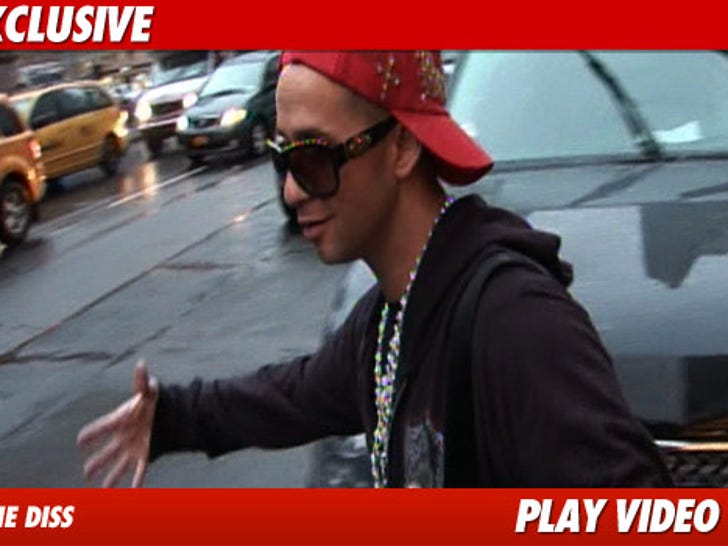 The Situation couldn't care less about fellow "Jersey Shore" star Angelina -- in fact, when we asked about the guidette's recent mall brawl ... dude couldn't even remember her name.
Angelina claims a crazed fan attacked her and a friend in a Staten Island mall last week -- but based on the Sitch's reaction in NYC yesterday, dude never got the memo ... asking us, "Angelina who?"