Heidi & Spencer -- $100,000 to Stay Out of the U.S.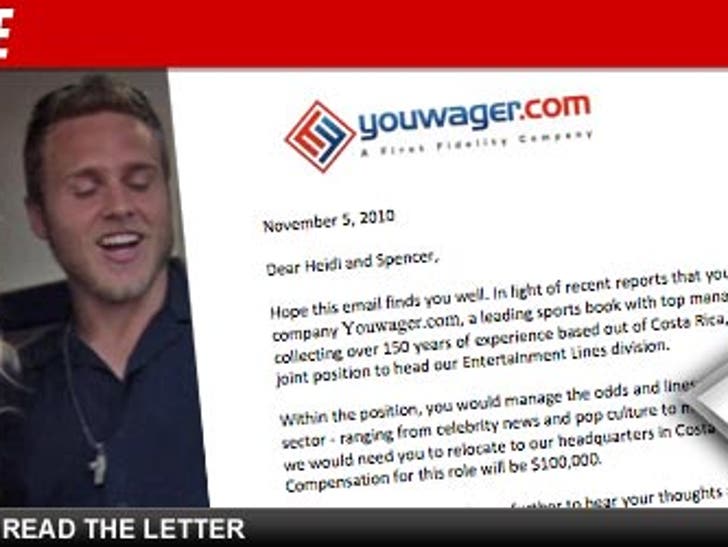 Heidi Montag and Spencer Pratt are considering taking a high-paying gig that could save their disastrous finances -- but there's a catch ... they would have to leave the country for a while.
With Speidi recently admitting that they're practically dead broke -- a betting website called YouWager.com has offered the couple real life jobs -- with a real big salary -- if they would relocate to Costa Rica.
Here's the deal -- Heidi and Spencer would get a cool $100k to "manage the odds and lines surrounding the entertainment sector ‐- ranging from celebrity news and pop culture to music and movies."
Sources close to Spencer tell TMZ, he's considering the gig -- but in light of the recent political turmoil between CR and Nicaragua ... he's "looking into how he can legally own a firearm over there so that he can protect himself."