1989 Super Bowl Ring Parties with Mustached ex-49er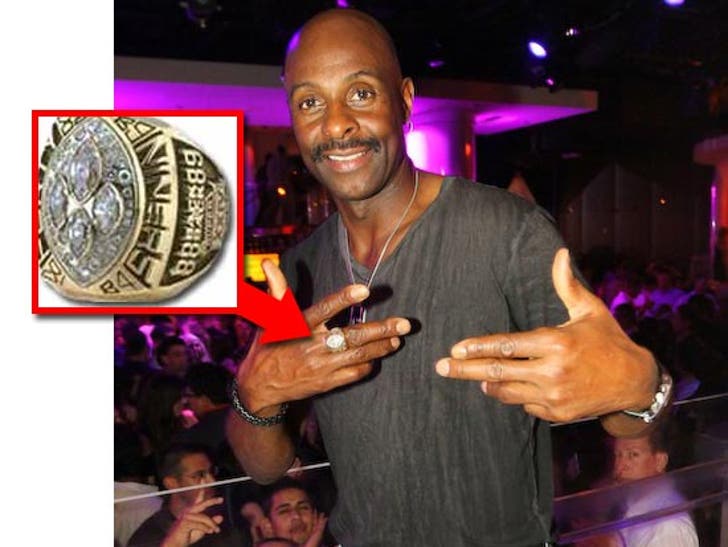 TMZ Sports
Bouncer: Welcome to Pure nightclub in Las Vegas ... are you on the list?
Jerry Rice: No, but I'm wearing my 1989 Super Bowl ring ... we cool?
Our friends at SpyOnVegas.com managed to recognize Jerry with his trusty new mustache Saturday night ... wearing the most baller piece of nightclub jewelry possible -- his ring from Super Bowl XXIII.