Yankees Legend -- #1 With the Bat, #2 in the Field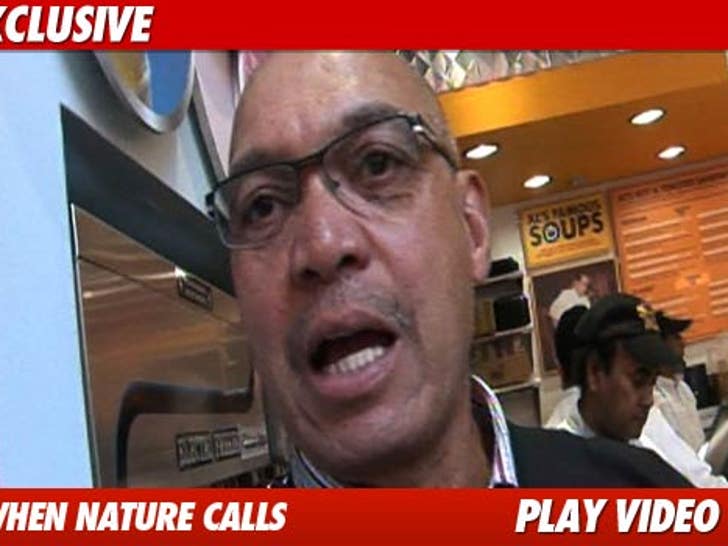 MLB Hall of Famer Reggie Jackson seriously cut the crap in New York yesterday -- telling TMZ, when you gotta go, you gotta go ... even if that means dropping a deuce in your uniform ... mid-game!
Mr. October stopped by the grand opening of a NYC SoupMan (Reg is an investor) -- the place that inspired Seinfeld's Soup Nazi episode -- and told us, he once had to change his uniform in the middle of a game because he crapped himself ... and it wasn't even his first bathroom-related breakdown!
Check out the video -- dude's full of it ... literally.