Billy Ray Cyrus' Achy Breaky Mullet Is Back
Billy Ray Cyrus'
Achy Breaky Mullet
Is Back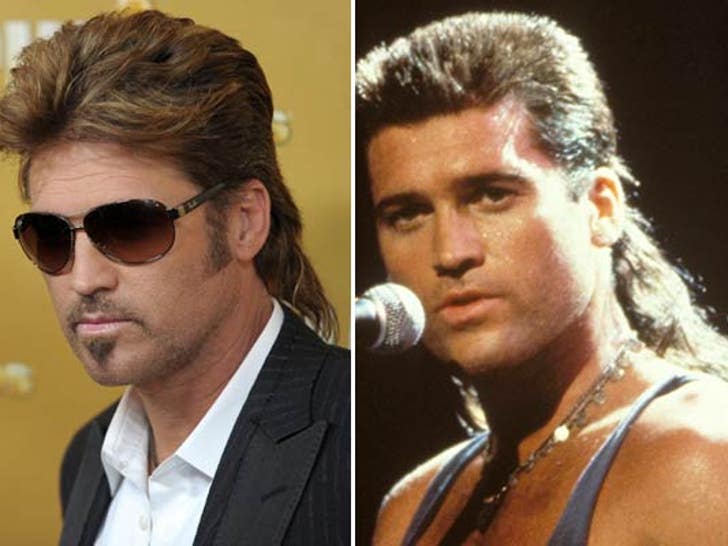 Now that he's divorcing and back on the market, Miley Cyrus' pops Billy Ray Cyrus is once again unleashing his early '90s chick magnet secret weapon onto the masses ... his mullet hair don't.
The 49-year-old rocked his business-in-the-front, party-in-the-back weave at last night's CMAs in Nashville.
Achy breaking up is hard to do ... without a hairstylist.