Billy Ray Cyrus -- FURIOUS after DJ Asks About Divorce
Billy Ray
FURIOUS after DJ Asks
About Divorce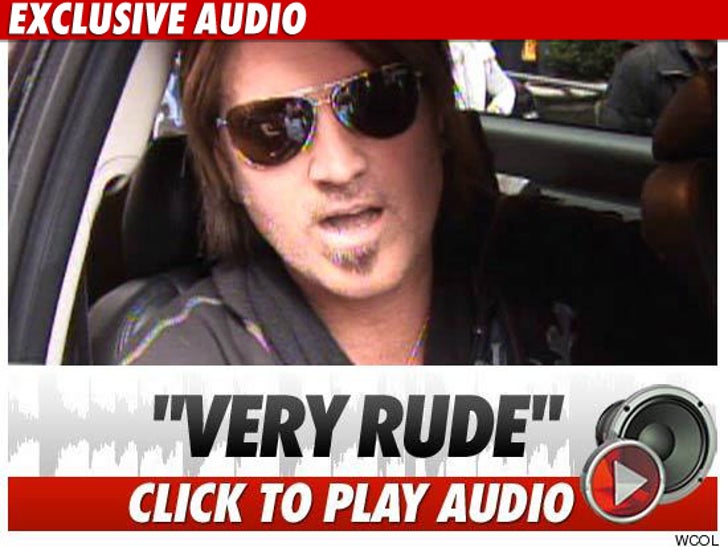 Billy Ray Cyrus stormed out of an unaired radio interview this week after the DJ tried to ask Billy about his divorce ... and TMZ has obtained audio from the emotionally charged exchange.
It all went down on Tuesday during an interview for the "Woody & The Wake-Up Call" show on WCOL in Nashville -- when Billy scolded the host Woody Johnson for even trying to ask about his marriage.
As he made a beeline for the exit, Billy can be heard lashing out at Woody -- saying he was, "very rude" ... and that he "should be disgusted."
The full interview is set to air on Monday -- but we gotta ask...