Aquabats Concert -- Youngest Stagediver Ever?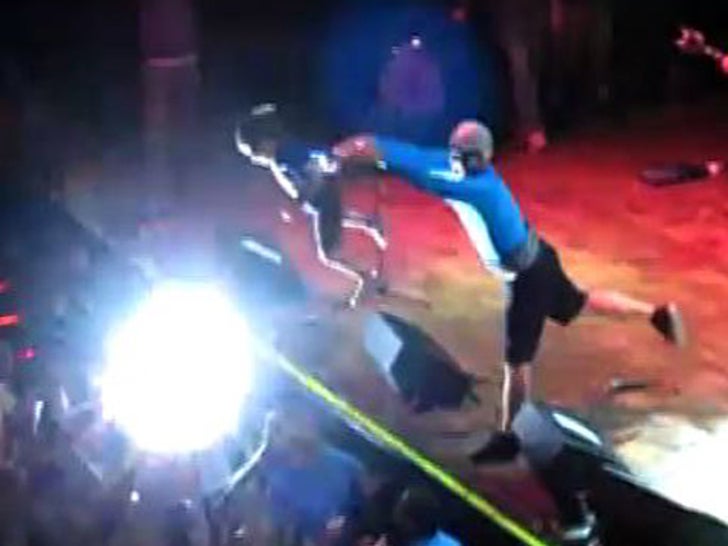 It was like a ska Bar Mitzvah at an Aquabats concert in St. Louis last night ... when the band's lead singer grabbed a little boy from the crowd ... and LAUNCHED him into his very first stage dive.
Moments after the kid landed in the sea of people -- a grown ass man launched himself off the stage and BARELY missed smacking the kid in the head.