Dina Lohan: My Son Will Act Like a Heroin User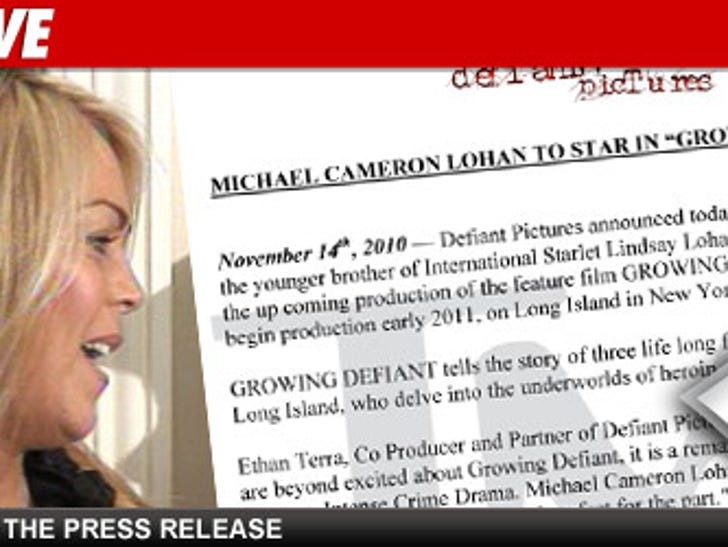 Dina Lohan's production company is getting ready to shoot a feature film about a group of heroin-addicted kids -- and her son will play the lead. Wait ... Dina Lohan has a production company?
Turns out she does -- something called Defiant Pictures is set to start production on a movie called "Growing Defiant." The film will start shooting in early 2011 and will star Michael Lohan Jr.
According to the company, the movie "tells the story of three life long friends from upper middle class Long Island, who delve into the underworlds of heroin." We're told Dina is "really excited to tell this story."