It's Official... Deryck Whibley and Avril Lavigne Divorced
Avril & Deryck
Finally Divorced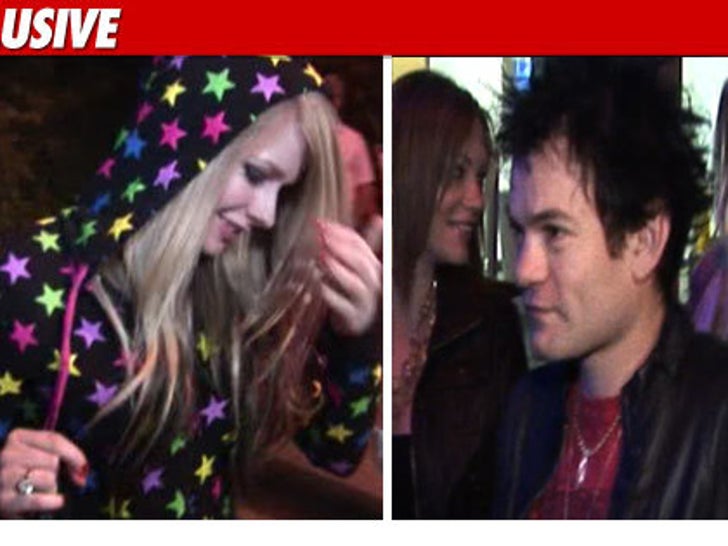 Avril Lavigne and Deryck Whibley have been swappin' spit with everyone under the sun since they split last year -- but they weren't OFFICIALLY single until yesterday ... this according to new docs.

TMZ obtained documents filed Tuesday in L.A. County Superior Court which show a judgment has been entered in the former couple's divorce ... which means as of yesterday, the two are now officially single. Avril -- who married Deryck back in July of 2006 -- had filed for divorce in October of last year.
Glad to see they've already moved on.