Mason Kardashian -- Kardashian Baby In Hospital Over Peanut Butter
Kardashian Baby
Hospitalized Over Peanut Butter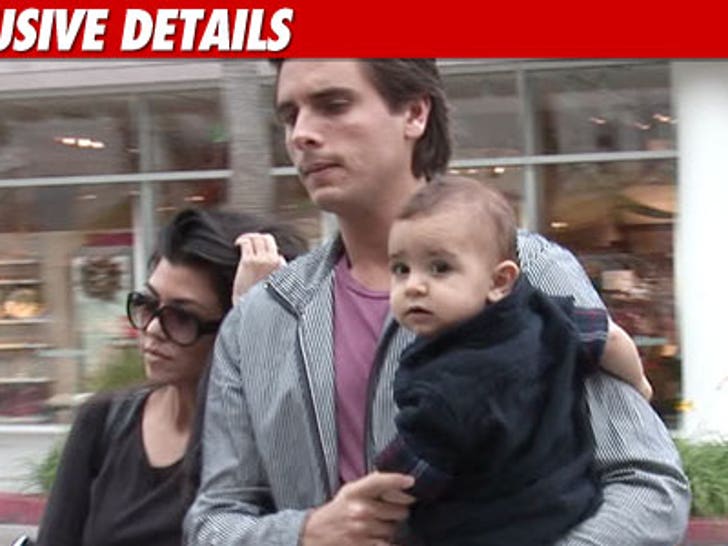 Ambulances raced to Kourtney Kardashian's Calabasas home last night after her 11-month-old son Mason suffered an allergic reaction ... and TMZ has learned it was all traced back to peanut butter.
Kourtney and Mason were transported to a nearby hospital -- while baby daddy Scott Disick followed in his car -- after Mason consumed some PB and "didn't react well to it."
We're told Kourtney placed the call to 911 and paramedics insisted that the baby should be taken to the hospital for further evaluation.
But this story has a happy ending -- we're told Mason was deemed "totally fine" -- and now the whole fam is back at home.