The Edge on New U2 Music -- We're Tryin'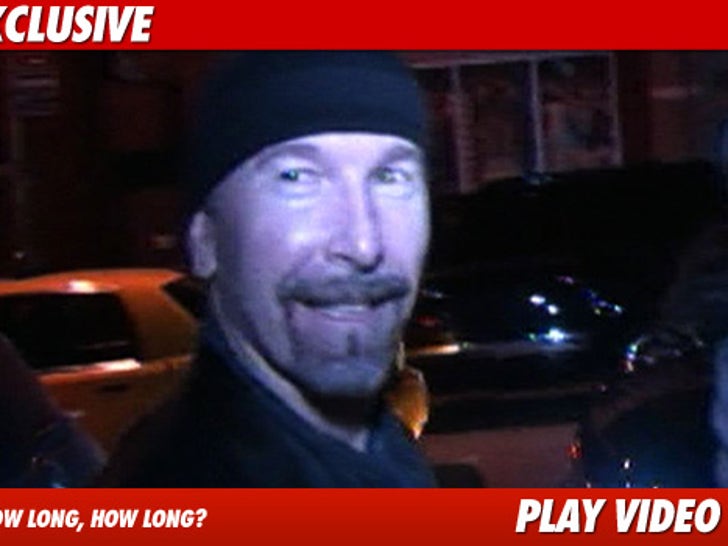 U2's The Edge tells us he and the band are still hard at work ... but insists it's "hard to tell" when the band is set to drop their long-awaited, super-hyped up new album.
For months, U2 fans have been waiting for the release of a new album reportedly produced by Danger Mouse.
But this weekend in NY, we asked the always friendly rocker when the band would be dropping some new stuff -- and dude didn't sound too optimistic.