Capri: I Didn't Pimp XXX Site After Sheen Incident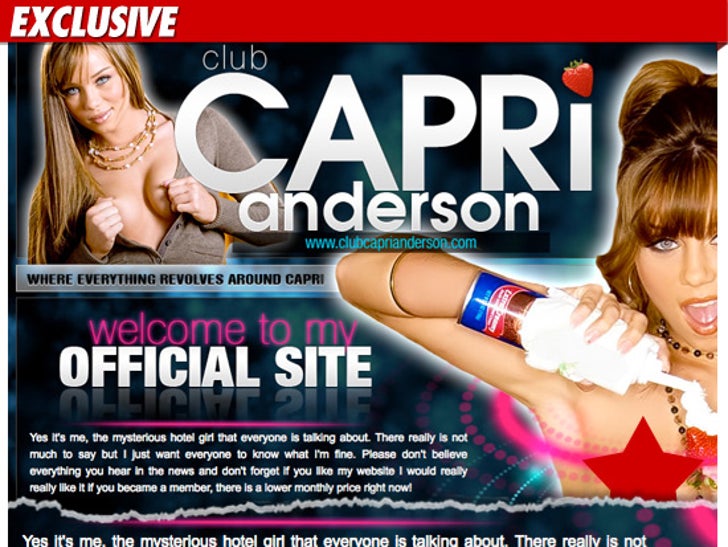 Capri Anderson did not log onto her XXX website to publish a statement about Charlie Sheen in the wake of the hotel incident ... so says Capri's webmaster -- who also claims HE wrote the message.
Right after the meltdown, a message appeared on Capri's official porn site saying, "I just want everyone to know what [sic] I'm fine." The message then points out a new low monthly membership price.
Sheen's lawyers -- Yale Galanter and Marty Singer -- have since claimed the message strengthens their case ... because it shows Capri was "fine" after the incident.
But TMZ spoke to the owner of the website, Kevin Noonan, who tells us a member of his web team -- NOT CAPRI -- decided to add the blurb in an effort to "round up some extra sales and cash in."
Noonan -- who owns 15 other naughty websites -- says Capri has "zero access" to the site ... adding, "Can you imagine what would happen if we gave [the models] access to their own websites day to day?"