Female Boxing Legend -- Shot, Stabbed, Hospitalized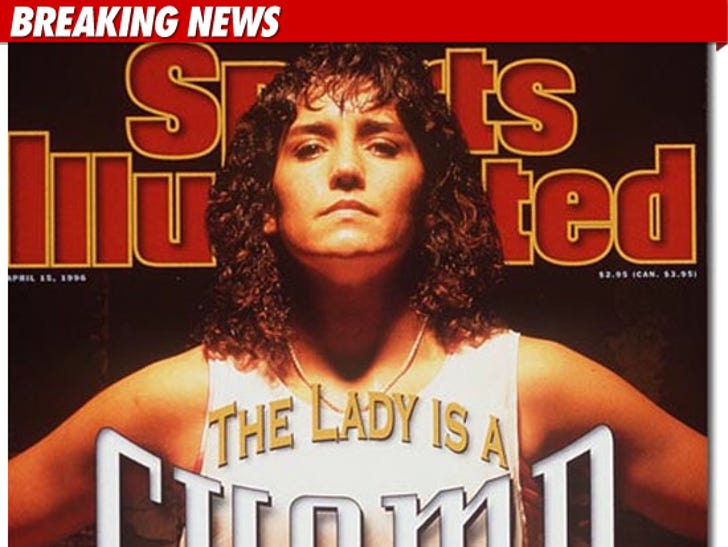 Female boxing legend Christy Martin -- who graced the cover of Sports Illustrated in 1996 -- is recovering after being shot AND stabbed yesterday ... and cops believe the attacker is her husband.
Cops in Orange County, Florida claim the 42-year-old former boxing champion -- who once fought on an undercard for Mike Tyson -- managed to stumble out of her home and flag down a passing motorist ... who took Christy to a local hospital.
Christy -- despite being SHOT AND STABBED -- mustered up enough strength to tell police that the man who pulled the trigger was her 66-year-old husband and boxing trainer James Martin.
Cops are currently on the hunt for Martin.
TMZ spoke with Don King -- Christy's former promoter -- who tells us, "I am shocked and saddened to see this happen to Christy. I send my prayers and well wishes."