Katharine McPhee -- Mile High Lawbreaker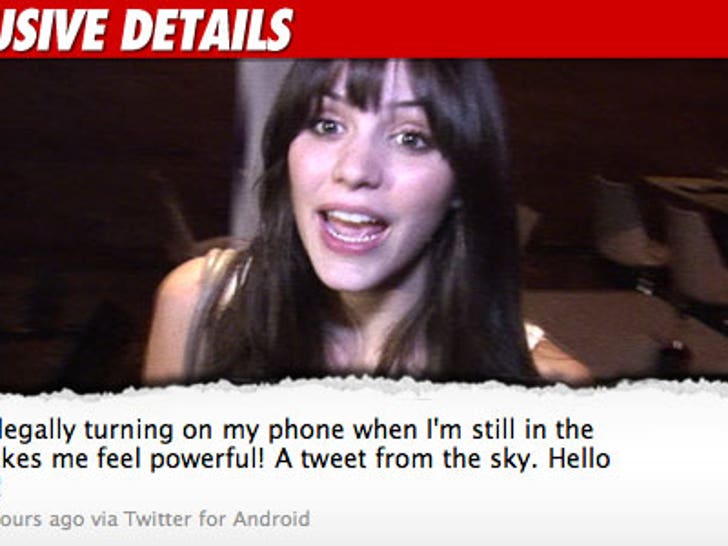 "American Idol" alum Katharine McPhee just broke a cardinal rule in the sky -- turning on her cell phone at 36,000 feet ... and even worse, she bragged about it afterward!
McPhee caught a flight yesterday ... and after the plane took off, she tweeted, "I love illegally turning on my phone when I'm still in the air ... makes me feel powerful! A tweet from the sky. Hello Atlanta!"
It's a big FCC no-no to turn on your phone after take off -- the penalties include a hefty fine and suspension of her cellular service.
UPDATE: McPhee's rep tells us, "She posted when we landed in Atlanta. She was trying to be funny but obviously some people missed the humor."
Joking about airplane safety -- always a good laugh ...