Brooke Mueller Goes From Hotel to Sober House on Thanksgiving
Brooke Mueller
Thanksgiving at a
Sober House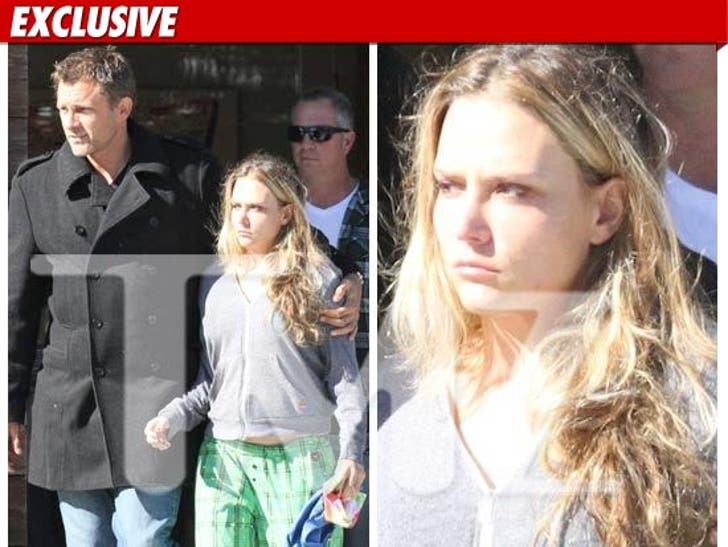 Brooke Mueller -- Charlie Sheen's soon-to-be ex -- had quite the Thanksgiving, spending the night before in an L.A. hotel room and moving the party to a sober living facility ... sources tell TMZ.
Mueller was spotted yesterday (above) leaving the Farmer's Daughter Hotel -- located near the famous Farmer's Market in Los Angeles -- at around 10:00 AM on Thanksgiving morning. As you can see from the photo, Mueller looks like she had quite the evening.
The photographer tells TMZ Mueller was escorted straight from the hotel to a sober living facility in Beverly Hills.
Mueller has been in and out of rehab in the last few years.
TMZ made multiple attempts to contact Mueller. We never heard back.
UPDATE: After a day and a half, Mueller's rep finally got back to us with this version of events -- Brooke was shooting scenes in the hotel for her reality show. The rep acknowledges that Brooke left the hotel and went directly to the sober house where she has been receiving treatment. The rep did not say why it was necessary for a disheveled Brooke to be escorted by a representative of the sober house on Thanksgiving morning to the treatment facility. And the rep adds ... Brooke's parents were talking care of her kids.