Lindsay Lohan -- Advanced Retail Therapy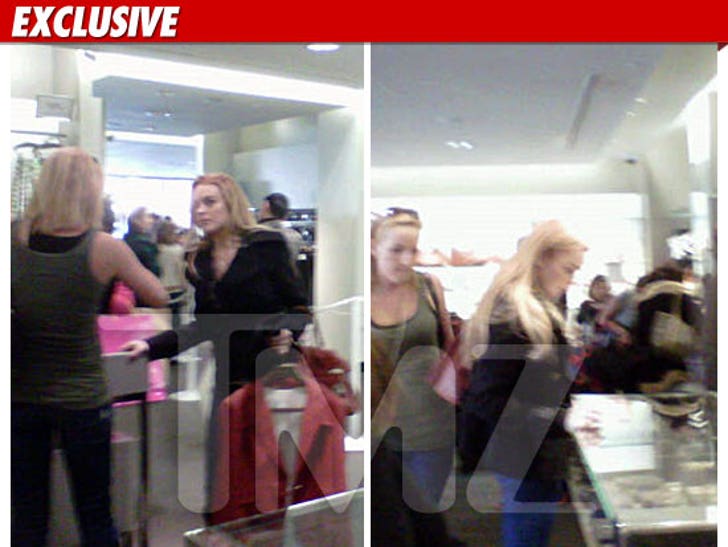 Lindsay Lohan is a day late on Black Friday -- she hit up an outlet mall today located about 30 miles west of the Betty Ford Center.
Our spy says Lindsay hit up a few stores -- Gucci and Michael Kors among them. But sources close to LiLo tell us she wasn't shopping for herself ... she was Xmas shopping for friends and family.
Tis always better to give than receive.