Lindsay Lohan -- Get @ Me, Tom Cruise!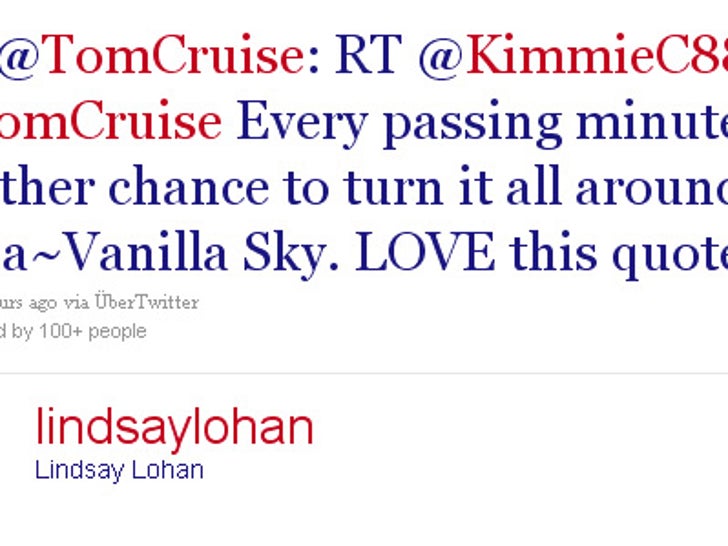 Lindsay Lohan made her triumphant return to Twitter today ... by retweeting a Tom Cruise retweet from "Vanilla Sky."
LiLo hasn't tweeted since late September, right around the time she went back to rehab. She famously took to her Twitter page around that time to admit to a failed drug test.