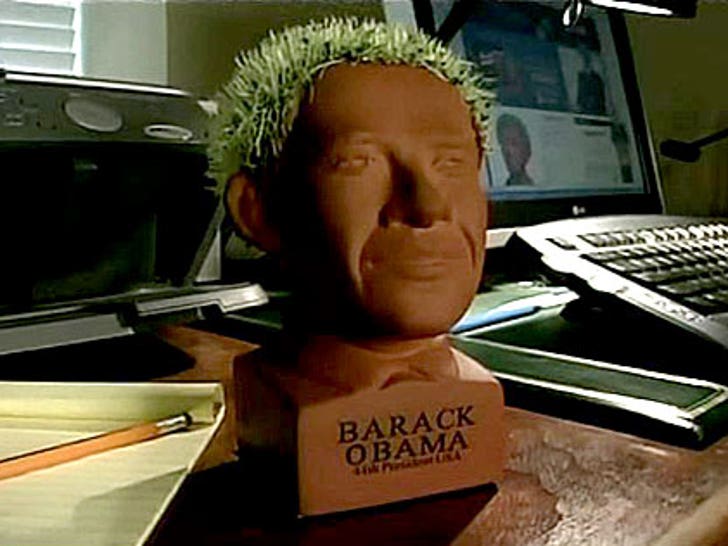 This commercial just ran in KCBS TV in Los Angeles, featuring a little stocking stuffer -- a Chia Pet, the Chia Obama edition. The question ... is it racist?

Obama's "do" is caricature-like and, standing on its own, makes the Prez look like someone from "What's Happening!!"
The commercial also hawks Chia Pets of two other presidents -- Washington and Lincoln. But it's clear the Chia Obama is the selling point.