Baby Mama, 4 Kids Banished from Jackson Compound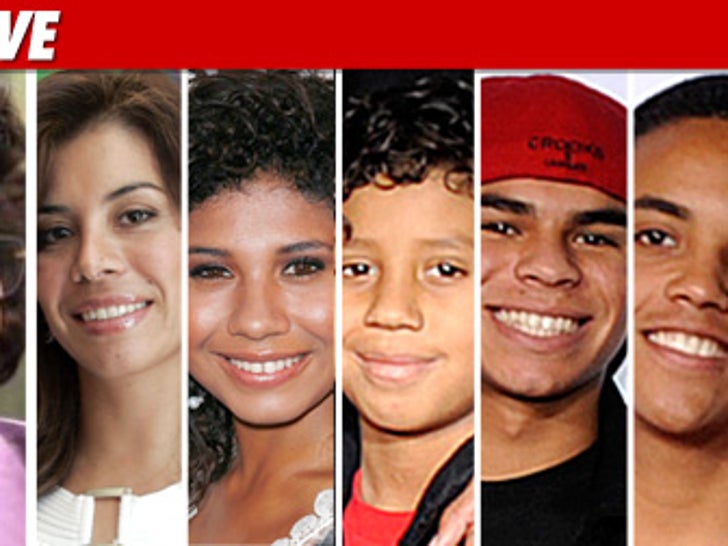 TMZ has learned ... everyone is moving out of the Jackson family compound in Encino while the house undergoes extensive renovations ... and when the dust settles, another Jackson 5 will be personae non gratae.
We've learned Katherine Jackson and company are in the process of packing boxes and will leave the family home in early December for several months during the remodel.
But there's a bigger story here. As TMZ first reported, after the infamous "stun gun" incident at the home -- in March, when Jaafar allegedly threatened to shock Blanket -- Katherine asked Jaafar's mother, Alejandra, to take her 5 kids and move.
As we told you, Katherine and the Michael Jackson Estate generously offered Alejandra and her brood a condo MJ owned in the San Fernando Valley, but Alejandra wanted a lot more -- thus the stand off.
Now we're told Katherine is not letting Alejandra back in the house after the remodel. The condo offer still stands, but if she doesn't accept she'll have to find somewhere else to live with Jaafar, Jermajesty, Dante and Randy, Jr.
But one of Alejandra's kids is getting a reprieve from Katherine. We're told 20-year-old Genevieve will be staying with Katherine and Michael's kids in a temporary home during the remodel, and she will be the lone child of Alejandra who will be welcomed back to Hayvenhurst.
We're told Alejandra just left with some of her kids to Japan.