Nicole Richie Settlement -- Photog Agrees to Stay Away
Nicole Richie Settlement
Photog Agrees to
Stay Away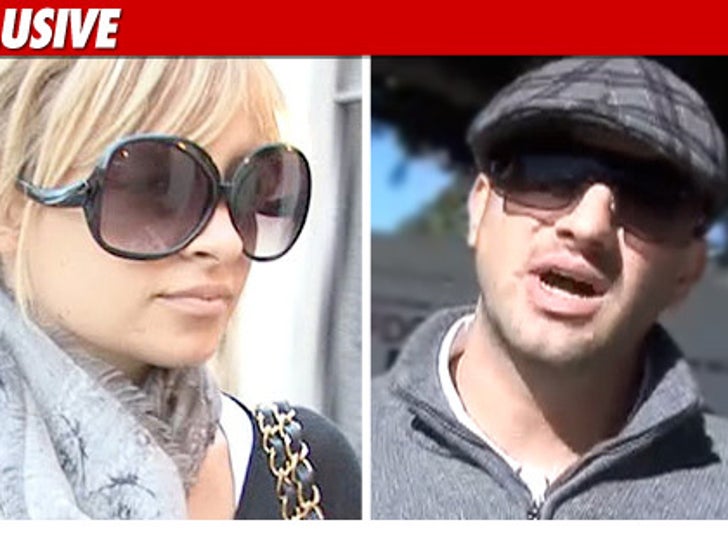 Nicole Richie is settling her war with the paparazzo she accused of stalking her child -- getting him to surrender and stay away from her for 5 years ... TMZ has learned.
Sources connected to the case tell us Nicole's powerhouse attorney Mark Geragos met with Fabricio Luis Mariotto this afternoon -- outside of court -- to draw up an agreement that states Mariotto must stay away from Nicole and her family for 5 years.
We're told he can't sit outside her house, follow her or be outside of baby Harlow's school.
In return ... Nicole is dropping her request for a permanent restraining order against the photog. She also avoids the hassle of testifying in open court.
The document is expected to be filed before the next court date ... and we're told there are stiff financial penalties if Mariotto violates the agreement.