Nicole Richie Will Testify Against Paparazzi In Restraining Order Case
Nicole Richie:
The Paparazzi Are Scaring My Kids!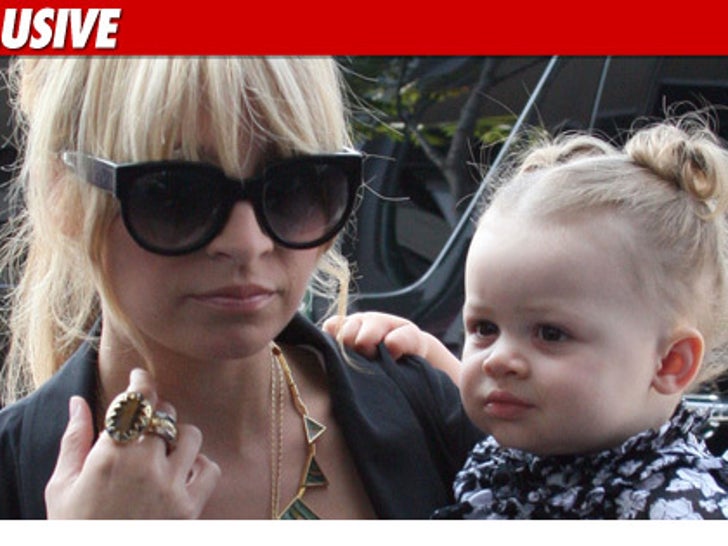 Nicole Richie is going after a paparazzo tomorrow in court ... but TMZ has learned it's the beginning of a campaign she's waging against renegade photogs.
Sources connected with the case tell TMZ ... Nicole will appear tomorrow in her bid to get a permanent restraining order against Fabricio Luis Mariotto, whom she actually photographed stalking her 2-year-old child, Harlow, at her preschool.
We're told Nicole will testify that she's not scared of Mariotto, but Harlow is frightened beyond words. Nicole will tell the judge Harlow has seen Mariotto and other photographers chase and incite Nicole and it's taking an emotional toll on the child.
Nicole, who already got a temporary restraining order against Mariotto, will explain that other photogs have also crossed the line with both Harlow and Sparrow.
The children will not be present in court, nor will their baby daddy, Joel Madden.
Nicole's theme when she testifies -- It's not about her, it's about her kids ... and it must stop -- and if it doesn't she's going after the photogs who persist.