Britney Spears and Jason Trawick Plan 'Romantic Weekend'
Britney
Plans 'Romantic Weekend'
with Jason Trawick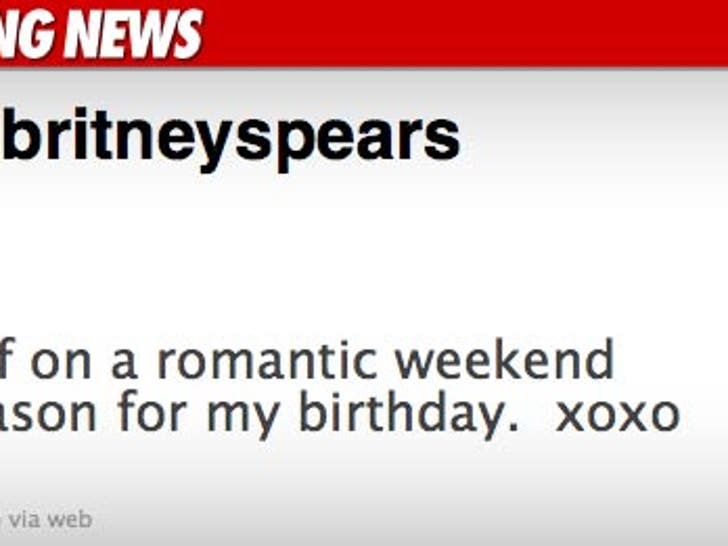 Britney Spears isn't just supporting Jason Trawick -- she's about to leave on a romantic weekend with the guy for her birthday.
Britney just took to her twitter to make the announcement -- one day after a phone call was released which allegedly featured Britney admitting that Jason had beat her up.
Britney is adamant that the phone call is a fake -- and denies that Jason ever laid hands on her.