Demi Lovato's Punch Attack Victim Alex Welch -- The Bruising Photos
Demi Lovato's Attack Victim
The Bruising Photos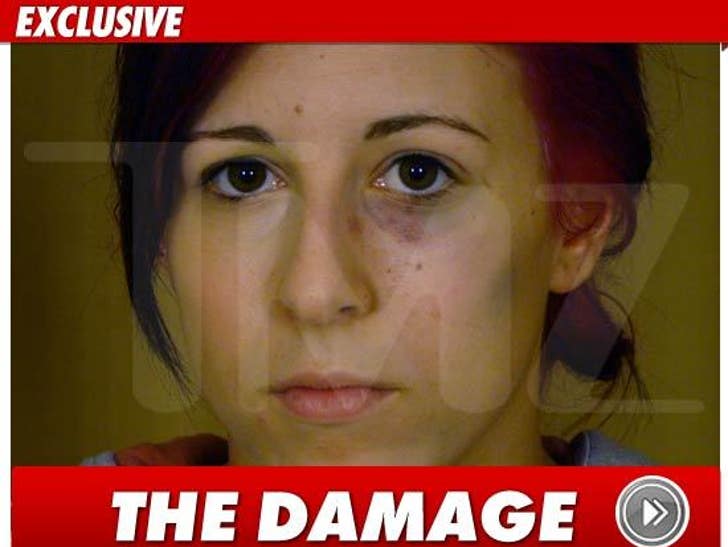 Demi Lovato left one hell of a mark when she punched a female backup dancer in the face on a private jet back in October ... and TMZ has obtained photos of the eye-swelling damage.
These photos were taken days after Demi socked Alex Welch in the face -- leaving visible bruises on her left eye and cheek.
Sources close to Welch tell us ... the dancer was simply minding her own business on a private jet leaving Bogota, Colombia ... when Demi "walked up to Alex and with a closed fist, struck her on the left side of her face."
We're told Alex was knocked clean out of her seat -- and had to receive emergency medical attention.
Lovato was immediately removed from the plane and eventually returned home -- and then checked herself into a treatment center shortly after.
Alex -- who completed the remaining dates on the Jonas Brothers tour -- has now lawyered up with high powered Beverly Hills attorney Donald Karpel and we're told she's "considering her legal options."