Stallone Fan Detained by Police After Meeting Sly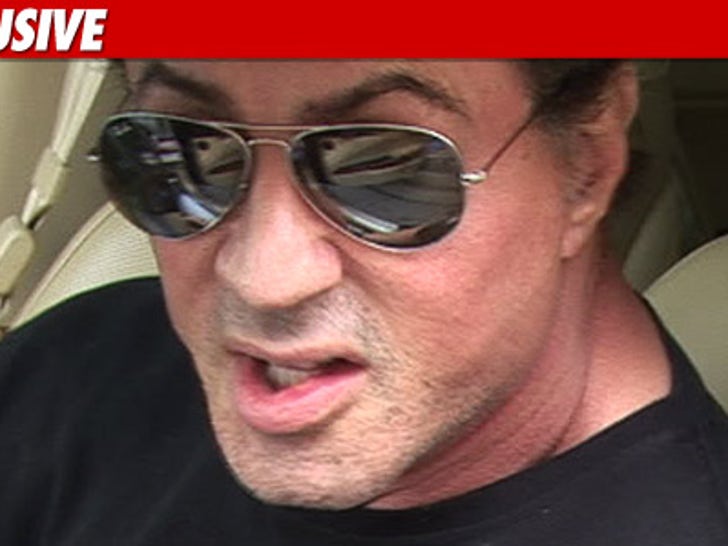 The overzealous fan who was arrested outside Sylvester Stallone's home back in August finally got a chance to meet his hero today -- and although the meeting went well, he still ended up having a run-in with the law.
Stallone was at his usual Saturday hangout, Cafe Roma, when Damon T. Dana (who was shirtless at this point) introduced himself to Sly and the two chatted for about a minute. The conversation was cordial and Sly went on to a private room to have lunch with Arnold Schwarzenegger.
After the meeting, however, Dana stuck around, still shirtless, and started walking around the restaurant. The restaurant eventually had enough and called police.
Beverly Hills PD responded and detained Dana. They eventually escorted him to his car and told him to leave.
Dana was arrested back in August after he tried to sneak on to Sly's estate.