Jackson Memorabilia Goes for Big Bucks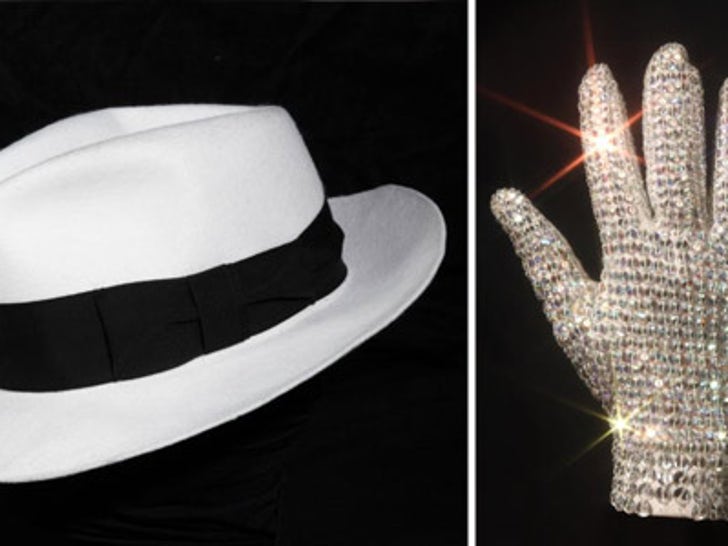 You can get a pair of new gloves for like $20 -- or you could purchase one glove, once worn by Michael Jackson for six figures.
Julien's Auctions had their "Icons & Idols" auction Saturday night and a single glove worn by MJ during the"Bad" tour in the late 1980s went for a whopping $330,000. A fedora he wore on stage went for $72,000.
Other highlights included an x-ray of AlbertEinstein's brain, which went for $38,750, and a pair of MarilynMonroe's empty prescription bottles, which sold for $18,750.