Tennis Legend -- $15,000 Surprise at Charity Auction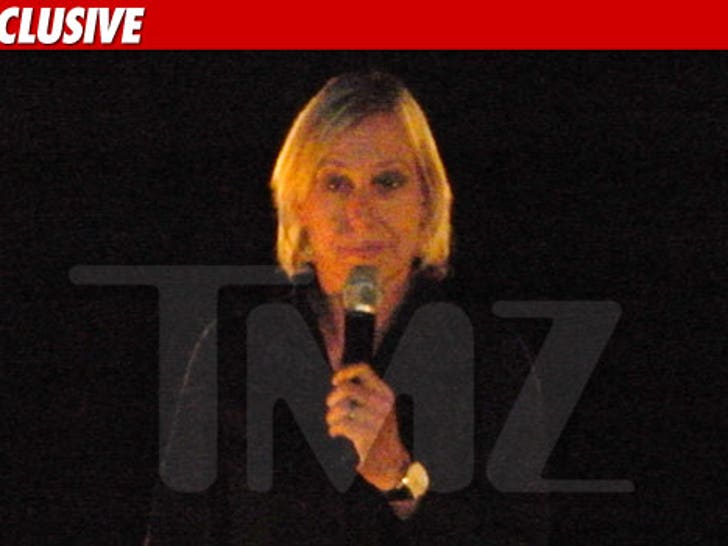 Tennis legend Martina Navratilova just broke every rule in the charity auction handbook ... and it paid off -- TMZ has learned, the ex-athlete raised $15,000 for cystic fibrosis ... by interrupting the entire event.
Sources at the Pam Shriver Silver Tennis Ball -- a charity auction for cystic fibrosis in Maryland -- tell TMZ ... Martina was so moved by Wednesday's event, she stood up in the middle of the proceedings (above) ... grabbed the mic and offered a one-on-one tennis session on the spot in exchange for a $15,000 donation.
It might have been extremely awkward -- but who cares ... we're told someone instantly pledged the money ... and the auction was a resounding success.
Martina -- who runs her own LGBT charity called "The Rainbow Endowment" -- tells us, "I was happy to support Pam at her charity event last night. In these economically tough times, I know how much every dollar counts."