Barney the Dinosaur - The Man Behind the Purple Mask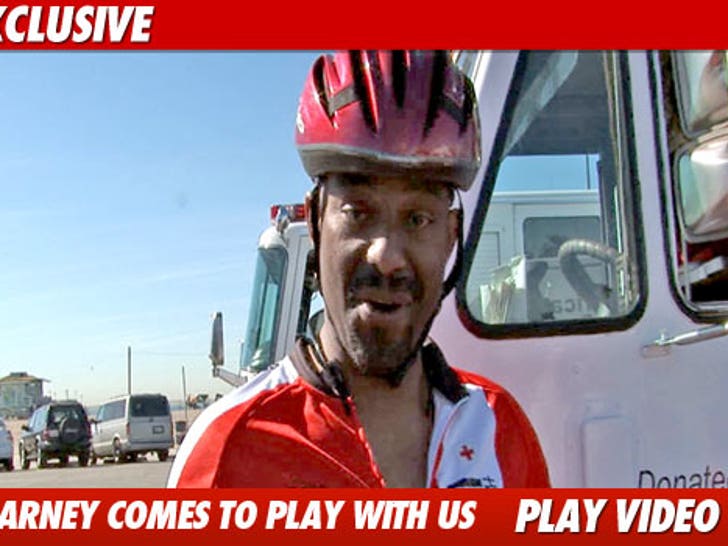 The mystery is revealed! For the first time in the history of the universe (we might be guessing here) TMZ has obtained footage of Barney the purple dinosaur ... UNMASKED!!!
David Joyner -- who wore the famous purple Barney suit for 14 years -- crossed the finish line yesterday in Santa Monica after biking an incredible 4,000 km from Alberta Canada to L.A.
It was all part of Ride for the Red -- a charity fundraiser to benefit the American Red Cross -- and despite the exhausting expedition, dude still hasn't lost his jolly side ... telling us, "It's all for the kids."