Playboy Twin -- Easy on the Eyes, How Bout the Ears?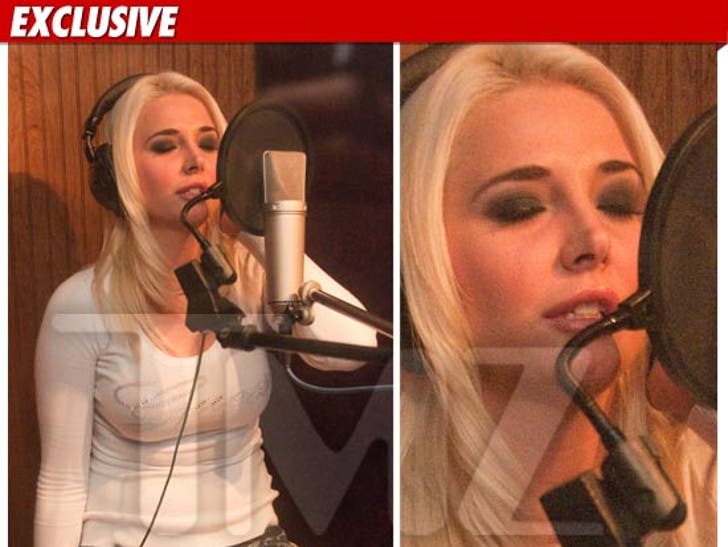 Kristina Shannon -- one of the Playboy twins who famously dated Hugh Hefner earlier this year -- is trying her hand at a new career ... that doesn't involve posing naked.
Apparently Kristina thinks she can sing ... cause she's working on a collection of "club hits" due out in February. She says she plans on doing all the singing herself and plans on working with at least one "big surprise" guest.
Hopefully his name is Auto-Tune.