Patton Oswalt Donates Black Card -- Ice Cream for Life!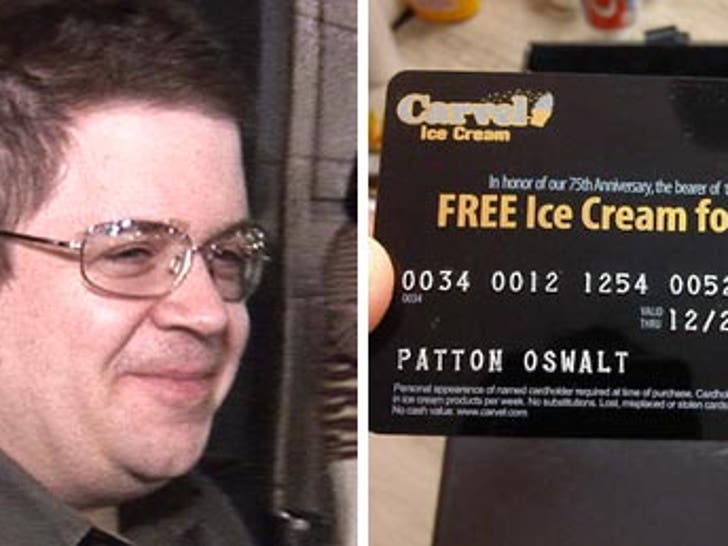 It's the holy grail for ice cream lovers -- but comedian Patton Oswalt has decided to get rid of it anyway ... auctioning off his Carvel Black Card for charity ... a piece of plastic worth 75 years of free ice cream.
According to the eBay listing, the item already scooped up more than a dozen bids ... with the top bid closing in on $1,000.
There are only 75 of the cards in existence -- handed out to various celebs in commemoration of Carvel's 75th birthday -- and each cardholder is entitled to scarf down up to $25 in ice cream per week ... for the rest of their lives.
We're told Oswalt got Carvel's approval to transfer ownership of the card to the top bidder -- donating all proceeds to the Los Angeles Regional Foodbank.
Sounds like a good investment -- because based on the top bid, the new cardholder could break even in less than a year.