Tommy Lee Explodes Over Whale Sperm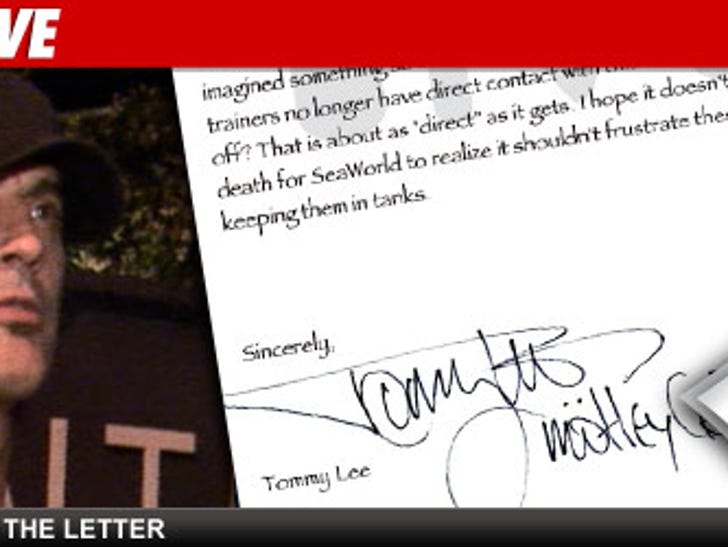 Tommy Lee is laying the smack down on SeaWorld for the "sick and twisted" way they allegedly treat their most famous Orca's ... penis.
The Motley Crue drummer just fired off a letter to SeaWorld -- accusing the park of keeping Tilikum the whale in captivity because, "he is your chief sperm bank."
Tilikum -- as you may know -- made national headlines for being involved in the deaths of three people.
But Tommy is especially pissed about the way he believes SeaWorld extracts semen from Tilikum -- saying, "We know from SeaWorld's own director of safety (as well as videos on the web) that the way you get his sperm is by having someone get into the pool and masturbate him with a cow's vagina filled with hot water."
Lee continues, "Even in my wildest days with Motley Crue, I never could've imagined something so sick and twisted."
Tommy and his friends at PETA have called for the whale's release into the wild. SeaWorld has always maintained that the animals receive expert care at its parks.
We've called SeaWorld for comment -- but so far, no dice.